This week saw the Bank of England's Base rate stay static for yet another month. The forecast is that the rate will not increase now until at least the spring and some think it could be longer. It has been revealed that in the November meeting it was yet again only Andrew Sentence who voted to increase rates by .25% and Adam Posen voted to increase The Bank's £200 million programme of quantitative easing. The rest had a nice lunch and voted to do nothing.
More reports came in on house prices and yet again will confuse people. I first read one report from the Internet Estate agent web site Rightmove which completely contradicted another however after reading a second time I realised what they are actually saying does not follow the headline. Rightmoves figures have shown that people are having to drop the prices of their properties to sell, this is the case but only due to the Estate agents overpricing properties in the first place to get them on their books. I have first hand evidence of desperate Estate Agents overpricing by up to 20% to get a property on and then badgering the Vendor from day 1 to reduce the price. I guess this is a warning to sellers to get the property Valued by a number of Agents and if one seems silly more than ther rest beware, the Agent could have had adirective from HQ to get properties on at any cost!
More interesting and accurate I believe is the LSL Acadametrics report which is based on hard facts from Land registery, also LSL own leading Estate agent chains, Survaying firms and Mortage networks including as from the 1st of December my Network BDS.
The LSL Acadametrics report headlines are;
Average house prices registered a 0.2% increase in November. This is the seventh consecutive month in which the market has seen a marginal gain in price.
Year on year house price growth slowed yet again, down to 5.9%, and will slow further as the larger gains of a year ago fall out of the calculations.
The number of transactions in November fell by 4.6%, in the month, and are down 5.3% compared to last November. This is the second consecutive month this year in which transactions are lower than 2009 levels.
The summary does indicate that London and the south will continue to recover and prices will slowly continue to increase. Up north things will take longer which Echo's my thoughts in an earlier blog a few weeks ago and the old North South divide.
Finally and for fans of the Apprentice which we all saw nice guy Chris Farrell leave a few weeks ago, and I for one was disappointed for him appears to have a dark side, I have copied a press release below that hit the financial press headline this week.
A former mortgage broker, who was a contestant in this year's series of The Apprentice, has been charged with four counts of mortgage fraud.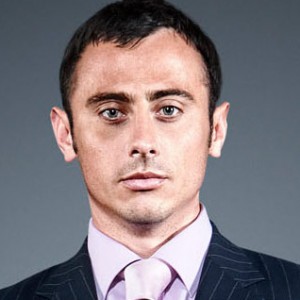 Former Royal Marine Christopher Farrell (pictured), from Plymouth, was arrested in August and has now been charged with fraud by false representation.
 Farrell is alleged to have forged documents including pay slips and P60s in order to obtain mortgages for his clients during the ten months he worked as a broker in 2009.
He has been bailed to appear at Plymouth Magistrates' Court on 22 December.
In a statement, Crown Prosecution Service, Devon and Cornwall, senior crown advocate David Gittins said: "I received a file of evidence in relation to allegations of mortgage fraud in October.
"Having carefully considered all of the available evidence I have decided that Christopher Farrell be charged with four counts of fraud by false representation."
Farrell was booted off The Apprentice in November, after Lord Allan Sugar told him that he lacked the "spark of entrepreneurial genius" he was looking for.
Farrell has formerly been charged with possessing offensive weapons, including a knuckle duster and extendable baton, for which he received a two-year conditional discharge and was ordered to pay £847 costs.
In the mad mad world of Celebrities I am sure all the Mr Jekyll & Hyde will only help him to become a superstar of the future and he will be running his own Financial advice show for Channel 5 soon!
Cheers Rob
---