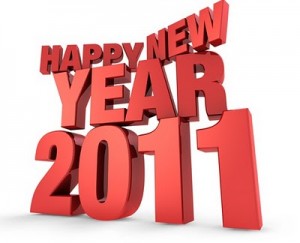 If you work for a Bank it's clearly going to be a great year if you believe this article, I suspect there are a few more Bankers with closets full of skeletons which I look forward to reading about but we do appear to be slowly returning to normality, Unfortunately us non-bankers are unlikely to get Millions in bonuses we will hopefully earn more and feel happier in 2011 than last year.
Towards the end of 2010 one of my Blogs in BTL Mortgages predicted that in 2011 it will be a great year for landlords, this week that news hit national press and I even heard whilst eating me breakfast that now is the time to buy on Radio 1! That publicity actually will help us all as its positive news and means many would be landlords will start to look at buying and help move the economy as well as crate more rental homes for families that cannot buy.
Another blog that is proving true was on Poor Credit Mortgages. This week I have placed a mortgage for a client with 2 Defaults from 5 years ago for over £2000. This is with a High Street lender and only took a little extra convincing when it got to underwriters than a normal AAA Mortgage.
More Positive news has recently been released by the Bank of England saying that more customers are getting Remortgages and new mortgages towards the end of 2010 and was also echoed in another blog from me earlier this week as Estate agents are reporting the same.
Unfortunately I do have a little negative news as unfortunately this week we lost the 3.75% 5 year Fixed rates, and as normal there was no warning and resulted in both Clive and myself at Rest Assured Mortgages working till midnight trying to reserve funds for our clients. It was not just Natwest that pulled the 3.75% but First Direct as well and Skipton pulled their 3.98%. Is this the first sign of rates increasing? At present I believe it's just a case that the lenders had become swamped so pulled the rates to stop new cases coming in for a while and take a breather however I am watching carefully.
Outlook.
If I had a crystal ball that worked I would not be sat in the office in cold Bournemouth typing this blog but I would be sat on a balcony somewhere very warm overlooking the sea. I think the only thing that is certain is by the summer the Bank of England will have put up its rates and by the end of the year we will see a BoE base rate at more than 1%. To most that will not break the bank as it only means a rise of less than £100 per month however to some it could spell disaster. With similar or more rises predicted and looking very likely in 2012 getting your mortgage fixed now could be very wise.
This week we have stated speaking to all our clients offering product transfers (swapping rate not Lender) or remortgages to fixed rates. I do see a made panic to get on a fixed rate yet but I also don't see hanging on will benefit anyone of getting a cheaper deal in the future.
For First Time Buyers it really now does look like a good time to buy. Estate agents are reporting taking on more properties which means to sell Vendors will need to price their homes competitively. This means there will be bargains out there but also the likely hood of prices continuing to rise as they did in 2010.
Feel free to give me a call to chat over your Mortgage needs on 0845 500 3332 or send me a message and I will call you. Cheers Rob
---