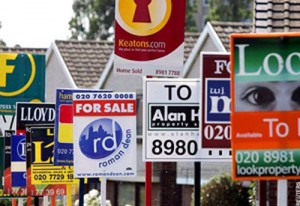 Report just out from the Coreco National Mortgage Index revels applications for new mortgages have actually increased by 1/3. This echo's exactly what we have been reporting at the Mortgage Finder after our Brokers at Rest Assured Mortgages have in fact been happily very busy.  
The report says that in terms of the type of mortgage people opted for, taking an average for the whole year, 58.5% of borrowers chose fixed-rate purchase mortgages although at the start of the year most were applying for variable rates (54.9%). However, by Q4, fixed-rate mortgages were the product of choice and December saw the highest percentage of fixed versus variable rate mortgages applied for (70.9%) since September 2009. This does slightly differ from our own findings as although the 5 year fixed rates have been very popular, lifetime trackers have been the most commonly chosen products.
We as the report says expect that as the likely hood of an imminent rate rises approach later in 2011, the balance of fixed versus variable is likely to shift further towards fixed rate products, as borrowers no longer feel it is worth gambling on when — and by how much — interest rates will rise.
The availability of mortgage finance remained constrained during 2010, reflected in an average purchase mortgage LTV of just 69.5%, although this is up slightly on 2009 when the average purchase LTV was 68.5%.
Although remortgage activity was subdued through 2010 as a whole, there were signs at the end of the year that the remortgage market was starting to awaken from its slumber according to the research. Of all remortgage applications processed, the average LTV was 53.8%, with 54.3% of those being fixed mortgages. The average loan size of remortgage applications was £143,174 which is almost identical to our findings.
The average age of a purchase mortgage applicant in the UK in 2010 was 37 years 5 months which shows the lack of First Time Buyers in the market. Our own findings are the same with only 5% of enquiries coming from First time Buyers but encouragingly they appear to be coming back as the key words "First Time Buyer Mortgages" has been 30% of the searches on our web site only behind "Poor Credit Mortgages" which is the most common enquiry at present.
Lenders are looking to lend with Woolwich and the Lloyds group publicly saying they want a bigger share of the market than previous years. Santander have already dropped their rates and eased their lending Criteria to increase business so we fully expect a few price wars in the coming months which can only benefit customers.
Our Broker Rob Ashley's comments for 2011 were that "the future does look bright but at this stage he is not needing to buy shades, more just tinted lenses" J
---