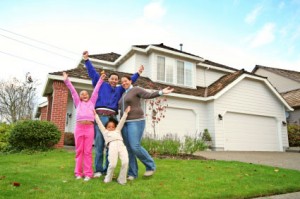 The Skipton BS has just released a true 95% mortgage, it's available for first Time Buyers and Remortgages with a free survey on Remortgages.
We call it a true 95% mortgage as there have been attempts in the past from some lenders to offer the same but they required a guarantor with massive equity in their own property, big salaries and to date we have never heard of anyone getting one.
Up till now the only other 95% funds have been on new build properties and or Shared ownership home where the builder puts in 10% and the buyer needs to find 5% themselves. We have had good success with getting new build 95% Mortgages in the Bournemouth, Christchurch & Poole area reported Rob Ashley-Roche of Rest Assured Mortgages as we have a local builder that offers good schemes but we are over the moon that there are 95% funds for buyers and Remortgages throughout the UK now.
The Skipton is trialling the 95% funds and they are limited at present however you can bet that every other lender is watching closely and more will come available through the spring.
Rob also added that more and more lenders are offering 90% funds since Christmas which has seen the rates dropping as competition between the banks increases so hopefully the same will happen with the 95% funds as well as they are double the rate of a 75% mortgage currently.
More details can be obtained from either completing the enquiry form or calling Rest Assured Direct on 0845 500 3332
---