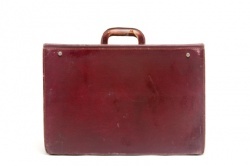 The Budget has now been and gone with many feeling disappointed or confused. 1p off Petrol and 14p on Wine to start with is disappointing for most; I feel more good news was needed as this Budget just left us all feeling flat. One question does seem to have simulated interest and questions is the announcement of Funds for a First Buy Direct Scheme. We also had many questions so here is what we have found and our thoughts.
The First Buy Direct Scheme proposal.
The government are making funds available to allow more First time buyers to buy a home.
The funds will be given to first time buyers as a 5 year interest free Equity loan for buyers that earn under 60K.
The Buyer will need to find 5% deposit of the purchase price themselves.
Finally the scheme is limited to New Build Properties only.
Who will this help and what possible problems are going to crop up?
The government suggest this will help 10,000 FTB in the UK so in turn this will also help sell 10,000 new properties and be a boost to property developers and help either move hard to sell home already built and or offer jobs to a currently slow building trade so this is great news for builders which is needed.
On the down side after making a load of calls to lenders today no-one has any indication they are going to be involved. Currently there are no lenders or builders signed up to this scheme, but I suggest all the normal builders are queuing at number 10 for more detail. I also suspect Nationwide and Halifax are likely to want to get involved if the numbers work for them. However I suspect all lenders will have concerns about affordability and what happens after 5 years when the interest free part of the loan kicks in, no lenders are interested in new build flats and as they don't want any risk at all I am wondering if the government thought to talk to the banks before offering the new scheme or they could have red faces.
Summary
It's hopefully some good news for a few FTB's and builders so any good news is good! Personally I would rather have seen a scheme for first time buyers in general, this scheme is only selling empty houses surly it would be better getting chains moving? If 1 FTB buys a flat and that vendor then buys a house and so on you end up with 5, 6 or more properties being sold thus the expected 10,000 people this is First buy Direct scheme is expected to help becomes more like 100,000 with all the work all those people moving generate.
So for those of us that are not First Time Buyers or developers there is nothing in First Buy Direct to get excited about. Therefore my advice is get down the supermarket and buy up all the wine you can whilst we can still afford it.
---