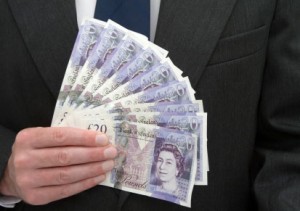 We have at last got some good news for everyone. It's a great time to get a mortgage and you do have some good choices. The big question now is to fix or not to fix your Mortgage rate?
You will need to call on 0845 500 3332 to get advice on what is best for your particular circumstances but the following information will hopefully be of help.
Most Interest rates experts are not predicting any rate rises till the end of 2011 and even then rates will not rocket up. We expect at that point token rate rise of .25% at a time .5% max so there is no need to panic. We expect this to stop at about 2% perhaps 2.5% (currently .5%). However there is no guarantee and indeed they could go up sooner and  more which is why talking a mortgage now who offers whole of market mortgage advice is important so you get advise tailored to you.   
Fixed rates v Tracker
Short term (2 year) deals are generally not considered good value unless you need a guaranteed repayment for that period and or looking to redeem your mortgage in 2 years. The main reason is 2 year fixed rates start at just less than 3%currently. Unfortunately these come with arrangement fees and if you want a fees free deal you will be offered a higher rate around 3.5%. If you look at Tracker deals you can get around 2% with fees or 2.5% fee free so rates would need to increase a lot for you to end up paying more on a tracker than fixed. These rates are on the lower loan to value deals and increase on the higher loan to value deals but the gap stays much the same.
With longer term fixed deals it is not so clear cut. Today TMW (part of Nationwide) have released a 3.99 % 5 year fixed rate, this is the first sub 4% rate over 5 year that has been offered since Christmas. This is good news to borrowers and does shows rates are looking set to stay low for some time. On the flip side you can get lifetime trackers at just below 2% above the bank of England base rate so again even if rates do go up by 2% it won't be much higher than a 5 year fixed but it will be higher!
Te possible solution now seems to be the route Woolwich have gone. Offer a lifetime tracker with the option to swap to a fixed without penalty at any point you fancy. Right now this deal is popular with many clients however with the new 4% area fixed deals around for 5 years I suspect we will be recommending them a lot as well.
The above figures are all based on rates at the end of May 2011 which is when this article was produced.
For more info either call a Mortgage Finder adviser on 0845 500 3332 or complete the online enquiry form and we will call you back when you want anytime 7 days a week nearly 24 hours a day.
---