I will Start by saying this is not an Anti – Wonga campaign and does not only apply to Wonga. It includes all the Payday Loan companies such as, Quick Quid, Kwiki Cash, Cash Cow & Payday Pig plus and all the rest of Quick Cash now type companies. They are all trying to make borrowing money from them look more attractive than going to your own bank and need to be stopped.
Today was the last straw as I had my third Mortgage declined by a High street Bank due to the client having had a Wonga loan in the last 2 years. None had bad credit all had good jobs just they had been seduced by the advert of an easy loan and had no idea of the consequences. It was time to warn my 300 odd friends on Facebook so I made the following post.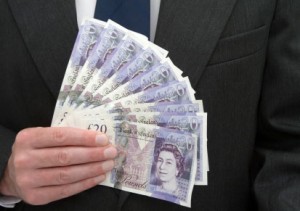 To all my FB Buddies, I can get people mortgages with CCJ's, Defaults and all sorts of missed payments on loans etc. However if you have been taking a Payday loan like WONGA you virtually kill any chance of getting a mortgage for at least the next 12 months and 36 if you want a good rate with a high street lender. This post has been driven by yet another client with no poor credit at all being declined by his own bank. He took a WONGA loan cos his mate told him it would help improve his credit rating and make getting a mortgage easier! Great for me as he has called me but now I am having to put him to Precise on a higher rate and fighting to get it through when the poor lad would have got a great rate 6 months ago before he called WONGA! Be warned.
This post was met by a deluge of private posts from friends worried as they had obviously had a Wonga loan and had no idea of the consequence. Some have indeed already been declined finance for cars and store-cards since taking a loan and had no idea why so I now have realised that my warning came too late for some so I better at least try and warn other people as best I can. Let me explain why they are such a problem.
The payday loan is considered and indeed is a last stop before falling into serious debt, the title payday loan says it all as the idea is that you are so short of money you cant live till payday and need to get some money fast to survive. That was how it was marketed and they targeted and sold to people that have poor credit and can't get an overdraft at the bank. As a result of the serious desperate nature of the customer the companies can charge ridiculous rates of interest 100 X more than a bank and got away with it. Move on a few years and they have been surprised by the success they have had and with the aid of glossy adverts they are looking to capture a bigger market. They have even sent out Emails stating "get a loan with us to improve your credit rating" The net result is they now capture innocent customers that fall for the hype and think it's a good idea to borrow money easily and quickly from them rather than save or use the bank!
The reality is that when you take a Wonga type loan they record on your credit file that you have had a loan with them and the terms and when you paid it off.  None of this is a problem they will tell you, what they don't tell you is that this information will be on your file for 6 years and is a very big black mark telling the world that you were so desperate to borrow money you went to a company and paid over 1000% APR for that money which means at that time no-one else would help you.
Currently I have only got 2 or 3 lenders that will consider lending to someone that have taken a Wonga type loan in the last 12 months. They all charge high rates themselves and will really put us through the mill get to the money.
So in brief if you fall into one of these categories before you call Wonga or any Payday Loan Company think long and hard.
You might in the future want to buy a home
You have a mortgage now and are happy but might in the next 3 or 4 years want to move home.
You have a mortgage now but might in the future want to change it for a better rate or raise some cash for home improvements.
If the answer is yes to one or more above, please look at other alternatives to a payday loan.
To Summaries, if you take out a payday loan it can do more damage to your chances of getting a mortgage than a CCJ, Default and or missed payments on Credit cards etc. In fact as of now I have more chance of getting a discharged Bankrupt a mortgage than someone that has been getting a load of payday loans! Be Warned.
---