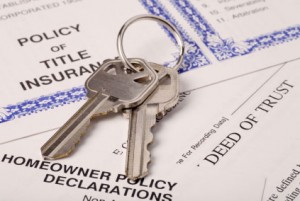 In short it's been quite a start to 2011, the papers have finally caught up with what we in the business have been saying for ages, and "the rates will go up in 2011". This in turn has caused a panic of people wanting fixed rates Mortgages and the good old banks enjoyed the new demand and put the rates up on their fixed rate products.
It's not quite that simple and indeed the banks have not been that devious, or at least I hope not. The truth is that yes the rates are about to go up a little, however it's not to 1980 prices just a little bit of an increase. I am told between .75% and 1% by most experts I deal with which echo's my own thoughts of .25% then .5% later in the year.  This means that many people are still better off on a tracker and indeed this month we have quoted, advised and sold a 50 – 50 ratio of fixed rate or tracker rate mortgages through January.  When choosing between a Fixed or Tracker Rate you need to take into consideration the fees of going fixed, and what the normal rate will be when the fixed finishes which is why you need to call me as it's my job to advise you which is best. I know its not professional to slag off the banks and to be fair they are not all bad but unfortunately we also they will do what is best for them, so if you listen to a Bank you will likely be told to go on whatever their hot rate is that month and not what is best for you.
The property market has improved dramatically across the country with enquiries for new mortgages having increased. We still are suffering from the lenders making it difficult with first time buyers still needing a 10% deposit to get on the property ladder which means for many they are stuck renting.
Buy to let mortgage are one hot topic at the moment with one lender today increasing their maximum loan to value from 70% to 75% meaning the appetite to lend to landlords is still high. It is a fairly obvious move as with residential mortgages still difficult to get rents are still increasing and tenants are queuing to get a home.
If you wish to discuss any of the points here feel free to leave a comment/complete and enquiry form or call me Rob Ashley-Roche on 0845 500 3332
Update to Fixed or Tracker Rates published 30/3/2011 can be found here
Further update to Fixed v Tracker in May 2011 click here
---